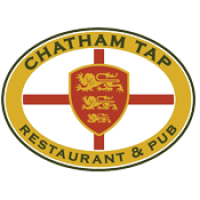 Chatham Tap
719 Massachusetts Ave
Indianapolis, Indiana 46204
Mondays, 7pm & 8pm
(317) 917-8425
Monday
7pm & 8pm
Returning Soon
Host: Heather
Hosting since Feb 2016
See full bio
A native-born Hoosier who proves there is more than corn in Indiana. Her youth was spent wasting all potential at Ball State University where she somehow graduated with 2 degrees and anxiety. You can usually find her around town stalking food trucks, doing theater and sharing cute pics of her dog.
Sporcle's classic pub trivia game with hour-long games combines general knowledge with strategy.
Prizes Every Show
1st Place in Each Round - $25 Gift Card
2nd Place in Each Round - $15 Gift Card
Most Recent Final Questions
Game 1
The Mesozoic era is divided into three periods: Triassic, Jurassic, and Cretaceous. Name one of the six periods from the Paleozoic era, which occurred immediately before the Mesozoic era.
Show Answers
Cambrian
Ordovician
Silurian
Devonian
Carboniferous
Permian
Game 2
At the Primetime Emmy Awards in 2020, in addition to Schitt's Creek, name 2 of the 5 series that were nominated for Outstanding Comedy Series and also had at least two performers nominated for a Lead or Supporting Acting award.
Show Answers
Dead to Me
The Good Place
Insecure
The Kominsky Method
The Marvelous Mrs. Maisel
Monday Scoreboard
<
Scores for Mar 9, 2020
>
Current as of
8:07am EST Aug 03, 2021