Firehouse Grille & Pub
10 Tallmadge Circle
Tallmadge, Ohio 44278
Mondays, 7pm & 8pm
(330) 634-9967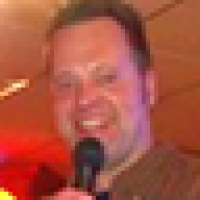 Host: Phil E.
Hosting since Feb 2013
See full bio
My name is Phil. Or is it? Like Caine from Kung Fu, I walk the Earth, meeting people & getting into adventures. You can't learn much about someone in 298 characters. To know the real me, come visit my shows & see me in all my trivia glory. I'm recommended by 4 out of 5 people who recommend things.
Other venues Phil E. hosts
Sporcle's classic pub trivia game with hour-long games combines general knowledge with strategy.
Most Recent Final Questions
Game 1
On Wednesday, February 26, 1997, ABC aired the crossover event "Viva Las Vegas," which consisted of episodes from four different sitcoms, each featuring guest stars from some of the other sitcoms. Name one of the four sitcoms that aired during this event.
Show Answers
Grace Under Fire
Coach
The Drew Carey Show Ellen
Game 2
To date, only four U.S. presidents visited all 50 states during their presidency. Name two of those four presidents.
Show Answers
Richard Nixon
George H.W. Bush
Bill Clinton
Barack Obama
Monday Scoreboard
<
Offseason Week: 5: Jul 6 - Jul 12
>
Team Name
Score
No scores to show for the dates selected at this time.
Current as of
4:07pm EST Jul 11, 2020
Prizes Every Show
1st Place in Each Round - $15 Gift Card
2nd Place in Each Round - $10 Gift Card
State Prizes
The Winter/Spring 2020 season awards a total prize pool of $5,000 at the State Championships on June 20, 2020