Maize Valley Winery & Craft Brewery
6193 Edison St NE
Hartville, Ohio 44632
Wednesdays, 6:30pm & 7:30pm
(330) 877-8344
Wednesday
6:30pm & 7:30pm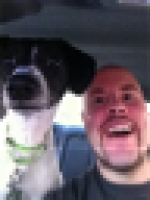 Host: Craig W.
Hosting since Sep 2018
See full bio
Craig has been hosting since 2018. I am married to my sweetheart, Maureen, and live at home with our two dogs, Maddie and Frenchie, three cats, Duke, Lemmy, and New Cat, and our hedgehog, Truffle.
Other venues Craig W. hosts
Sporcle's classic pub trivia game with hour-long games combines general knowledge with strategy.
Most Recent Final Questions
Game 1
After Cuba, name the next three largest Caribbean islands by area.
Show Answers
Hispaniola
Jamaica
Puerto Rico
Game 2
What particle, found in the cytoplasm within all living cells, is made from complexes of RNAs and is the site of protein synthesis?
Show Answers
Ribosome
Wednesday Scoreboard
<
Offseason Week: 9: Aug 3 - Aug 9
>
Team Name
Score
No scores to show for the dates selected at this time.
Current as of
4:07pm EST Aug 09, 2020
Prizes Every Show
1st Place in Each Round - $20 Gift Card
2nd Place in Each Round - $10 Gift Card
State Prizes
The Winter/Spring 2020 season awards a total prize pool of $5,000 at the State Championships on June 20, 2020