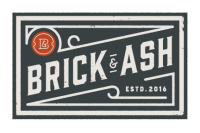 Brick and Ash
10 Center Street
Newburyport, Massachusetts 01950
Thursdays, 8pm & 9pm
(978) 255-2642
Thursday
8pm & 9pm
Returning Soon
Host: Dan
Hosting since Jan 2020
See full bio
Dan is a self described "trivia junkie" who has worked for Stump! since 2016. A former high school teacher, swimming coach and EMT, Dan now works in Medical Sales.
Other venues Dan hosts
Get your team together for a fast-paced game that features four quarters of trivia questions, handout rounds and more.
Thursday Scoreboard
Team Name
Score
No scores to show for the current week at this time.
Current as of
2:07am EST Sep 22, 2021