Regina's - Medford
44 Station Landing
Medford, Massachusetts 02155
Thursdays, 8pm & 9pm
(781) 306-1222
Thursday
8pm & 9pm
Returning Soon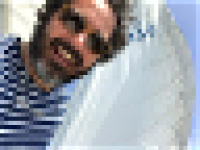 Host: Al
Hosting since Jan 2020
See full bio
A humble Host with the most! Been ROCKIN my same gigs, consistently, three nights a week! Into my second decade! And still loving it. Come out and see me some time!
Other venues Al hosts
Get your team together for a fast-paced game that features four quarters of trivia questions, handout rounds and more.
Thursday Scoreboard
Team Name
Score
No scores to show for the current week at this time.
Current as of
1:07pm EST Sep 20, 2021