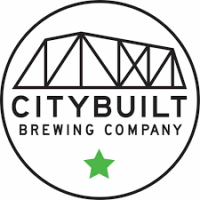 City Built Brewing Company
820 Monroe Ave NW
Grand Rapids, Michigan 49503
Mondays, 7pm & 8pm
(616) 805-5755
Monday
7pm & 8pm
Returning Soon
Host: Drew
Hosting since Apr 2019
See full bio
Bearded. Bespectacled. Video game aficionado. Music nerd. Karaoke dork. Comedy amateur. Simpsons reference machine. Trivia enthusiast. Foodie? Is that still a thing? I love bar trivia so much I straight up asked to work for my favorite one, and here we are.
Sporcle's classic pub trivia game with hour-long games combines general knowledge with strategy.
Prizes Every Show
1st Place in Each Round - $20 gift card
2nd Place in Each Round - $10 gift card
Most Recent Final Questions
Game 1
Name either artist who collaborated on 44/876, which won the Grammy Award for Best Reggae album in 2019 and has a title made up of the calling or area codes of the artists' home countries.
Show Answers
Sting
Shaggy
Game 2
The Sykes-Picot Agreement was a secret treaty between several nations during World War I that would effectively divide up what state after its defeat?
Show Answers
Ottoman Empire
Monday Scoreboard
<
Scores for Mar 9, 2020
>
Current as of
10:07pm EST Jul 26, 2021