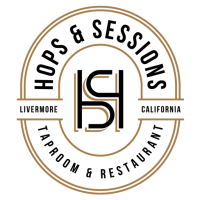 Hops and Sessions
2339 First St
Livermore, California 94550
Thursdays, 7pm & 8pm
(925) 495-4118
Thursday
7pm & 8pm
Returning Soon
Host: Juan
Hosting since Aug 2019
See full bio
What up! Juan here w/ Sporcle Live. I'm a Texas-born, Mexico raised, California resident. I'm a Husband, Fur Father, T.V Buff, Sports Enthusiast, Beer Lover, Dad Joke Fanatic & Trivia Aficionado. I'm excited to come out and bring some fun trivia to you and your friends at your favorite spot!
Sporcle's classic pub trivia game with hour-long games combines general knowledge with strategy.
Prizes Every Show
1st Place in Each Round - $15 Gift Card
2nd Place in Each Round - $10 Gift Card
Most Recent Final Questions
Game 1
Emmy nominations for the 73rd Primetime Emmy Awards were announced in July 2021. Eight TV programs earned more nominations than Mare of Easttown, including The Crown, The Mandalorian, and WandaVision. Name any two of the other five programs.
Show Answers
The Handmaid's Tale
Saturday Night Live
Ted Lasso
Lovecraft Country
The Queen's Gambit
Game 2
What comic strip, which was created by Brant Parker and Johnny Hart, was introduced in 1964 and includes characters named the King, Blanch, "Spook," and Sir Rodney?
Show Answers
The Wizard of Id
Thursday Scoreboard
<
Scores for Mar 12, 2020
>
Current as of
5:07pm EST Jul 25, 2021