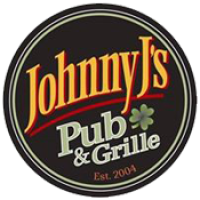 Johnny J's Pub & Grille Strongsville
15323 Pearl Rd
Strongsville, Ohio 44136
Tuesdays, 7pm & 8pm
(440) 268-6848
Tuesday
7pm & 8pm
Returning Soon
Host: Ray
Hosting since Nov 2018
See full bio
Hi all! I'm Ray, I'm an electrical engineer with an appreciation for trivia. I am awed at what my teams that play with me know! You are all amazing, Sporcle on!!!
Other venues Ray hosts
Sporcle's classic pub trivia game with hour-long games combines general knowledge with strategy.
Prizes Every Show
1st Place in Each Round - $20 Gift Card
2nd Place in Each Round - Mystery Swag
Most Recent Final Questions
Game 1
Of the 88 modern constellations, thirteen cross the ecliptic. Twelve of these thirteen constellations are part of the zodiac. The thirteenth of those is Ophiuchus, which is usually represented as a man holding what with both of his hands?
Show Answers
Serpent / snake
Game 2
Bailey Muñoz, Hannahlei Cabanilla, and Lex Ishimoto are the three most recent winners of what reality TV series, which premiered in the U.S. in 2005?
Show Answers
So You Think You Can Dance
Tuesday Scoreboard
<
Scores for Mar 10, 2020
>
Current as of
9:07pm EST Jul 26, 2021