Clandestine Brewing
980 S 1st St ste b
San Jose, California 95110
Wednesdays, 7:30pm & 8:30pm
(408) 520-0220
Wednesday
7:30pm & 8:30pm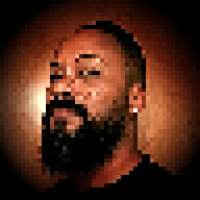 Host: Ollie
Hosting since Dec 2018
See full bio
Ollie is a man with many hats, literally and figuratively. A field technician manager by day, and a trivia host by night, Ollie performs in a local soul music band and is the proud father of two. In his spare time, he cooks a mean cioppino and rides his motorcycle all around California.
Sporcle's classic pub trivia game with hour-long games combines general knowledge with strategy.
Most Recent Final Questions
Game 1
After Cuba, name the next three largest Caribbean islands by area.
Show Answers
Hispaniola
Jamaica
Puerto Rico
Game 2
What particle, found in the cytoplasm within all living cells, is made from complexes of RNAs and is the site of protein synthesis?
Show Answers
Ribosome
Wednesday Scoreboard
<
Offseason Week: 9: Aug 3 - Aug 9
>
Team Name
Score
No scores to show for the dates selected at this time.
Current as of
1:07pm EST Aug 07, 2020
Prizes Every Show
1st Place in Each Round - $20 Gift Card
2nd Place in Each Round - $10 Gift Card
State Prizes
The Winter/Spring 2020 season awards a total prize pool of $1,000 at the State Championships on June 20, 2020