Jolly Pumpkin Restaurant & Taphouse Royal Oak
419 S Main St
Royal Oak, Michigan 48067
Tuesdays, 7pm & 8pm
(248) 544-6250
Tuesday
7pm & 8pm
Starting Nov 2, 2021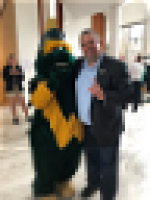 Host: Kevin B.
Hosting since Nov 2017
See full bio
Trivia Host, Play by Play Sportscaster, Political Junkie, Cleveland Sports Fan, Dog Dad, Cancer Survivor, and bad dancer! Andy Bernard (The Nard-Dog) from The Office is my hero!
Other venues Kevin B. hosts
Get your team together for a fast-paced game that features four quarters of trivia questions, handout rounds and more.
Prizes Every Show
1st Place in Each Round - $20 Gift Card
2nd Place in Each Round - $10 Gift Card
Most Recent Final Questions
Game 1
The FBI's website includes a list of 24 major cases, including several kidnapping cases. Three of these kidnappings took place in 1932, 1963, and 1974. Give the last names of two of the three people who were kidnapped in these major cases.
Show Answers
Lindbergh
Sinatra
Hearst
Game 2
From 1974-2013, one of the lead vocalists and guitarists of the Jacksonville-based band 38 Special was a musician with what last name? Two of his brothers have also spent time as the lead singers of a different band.
Show Answers
Van Zant