Green Lantern Pizzeria
15505 15 Mile Rd
Clinton Township, Michigan 48035
Thursdays, 8:30pm & 9:30pm
(586) 859-0500
Thursday
8:30pm & 9:30pm
Cancelled (COVID)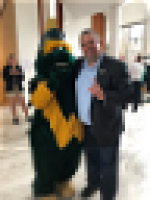 Host: Kevin B.
Hosting since Nov 2017
See full bio
Trivia Host, Play by Play Sportscaster, Political Junkie, Cleveland Sports Fan, Dog Dad, Cancer Survivor, and bad dancer! Andy Bernard (The Nard-Dog) from The Office is my hero!
Other venues Kevin B. hosts
Sporcle's classic pub trivia game with hour-long games combines general knowledge with strategy.
Most Recent Final Questions
Game 1
Other than LeBron James, there are three active players who have been selected to at least ten NBA All-Star games. Name two of those three players, all of whom have been selected to more games than Russell Westbrook, James Harden, and Dwight Howard.
Show Answers
Carmelo Anthony
Kevin Durant
Chris Paul
Game 2
As of 2018, what budget airline is the largest non-American airline by passengers carried and total passenger capacity?
Show Answers
Ryanair
Thursday Scoreboard
<
Offseason Week: 16: Sep 21 - Sep 27
>
Team Name
Score
No scores to show for the dates selected at this time.
Current as of
6:07pm EST Sep 28, 2020
Prizes Every Show
1st Place in Each Round - $30 Cash
2nd Place in Each Round - $15 Gift Card
State Prizes
The Winter/Spring 2020 season awards a total prize pool of $5,000 at the State Championships on June 20, 2020