Ralphie's Sylvania
5702 Monroe St.
Sylvania, Ohio 43560
Fridays, 9pm & 10pm
(419) 882-6879
Friday
9pm & 10pm
Cancelled (COVID)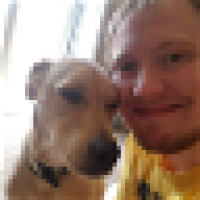 Host: Tyler B.
Hosting since Nov 2018
See full bio
50% of my work day is crunching numbers, 50% is hosting trivia, but 100% of my day is loving my dog Aria!
Other venues Tyler B. hosts
Sporcle's classic pub trivia game with hour-long games combines general knowledge with strategy.
Prizes Every Show
1st Place in Each Round - $15 Gift Card
2nd Place in Each Round - $10 Gift Card
Most Recent Final Questions
Game 1
Name two of the five playwrights who have been nominated for the Tony Award for Best Play at least five times. Tennessee Williams and Eugene O'Neill are among those with fewer than five nominations.
Show Answers
Neil Simon
August Wilson
Tom Stoppard
Edward Albee
Arthur Miller
Game 2
Since 1975, Walter Washington, Sharon Pratt Kelly, Anthony Williams, Adrian Fenty, Vincent Gray, and Muriel Bowser have held a political position that has also been held by a seventh person on two different occasions. Name that person.
Show Answers
Marion Barry
Friday Scoreboard
<
Scores for Mar 13, 2020
>
Current as of
11:07am EST Dec 02, 2020
Hall of Fame
15,000 total points earned at this show