Sidelines II
2111 Mellwood Ave,
Toledo, Ohio 43613
Tuesdays, 7pm & 8pm
(419) 474-0000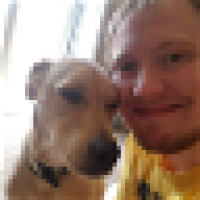 Host: Tyler B.
Hosting since Nov 2018
See full bio
50% of my work day is crunching numbers, 50% is hosting trivia, but 100% of my day is loving my dog Aria!
Get your team together for a fast-paced game that features four quarters of trivia questions, handout rounds and more.
Prizes Every Show
1st Place in Each Round - $15 Gift Card
2nd Place in Each Round - $10 Gift Card
Most Recent Final Questions
Game 1
What art form likely developed in the Spanish region of Andalusia in the 18th and 19th centuries and is based in the musical traditions of that area? In addition to dancing and songs in this style, the term also encompasses stage works and others.
Show Answers
Flamenco
Game 2
The Seattle Mariners have not appeared in a Major League Baseball postseason since 2001, which is the longest active postseason appearance drought. What team has the second-longest active drought, having most recently appeared in the postseason in 2011?
Show Answers
Philadelphia Phillies
Tuesday Scoreboard
<
Scores for Oct 12, 2021
>
Current as of
11:07pm EST Oct 16, 2021
Hall of Fame
15,000 total points earned at this show