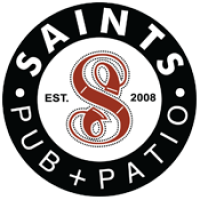 Saints Pub + Patio
4041 Urbandale Ave
Des Moines, Iowa 50310
Wednesdays, 6:30pm & 7:30pm
(515) 270-6175
Wednesday
6:30pm & 7:30pm
Host: Christi
Hosting since Dec 2019
See full bio
Christi loves playing Sporcle Live trivia with multiple generations of her family every week. She is married, has 2 kids and one adorable poodle named Zippy. Christi loves to read, watch movies, try new restaurants and travel. Christi also works as a travel consultant at Relax Enjoy Travel.
Sporcle's classic pub trivia game with hour-long games combines general knowledge with strategy.
Most Recent Final Questions
Game 1
During the 1980s, three different shows won the Primetime Emmy Award for Outstanding Comedy Series in consecutive years. Name two of those three shows, which won in 1980 & 1981, 1983 & 1984, and 1986 & 1987, respectively.
Show Answers
Taxi
Cheers
The Golden Girls
Game 2
Which U.S. first lady launched the "Ready to Read, Ready to Learn" initiative to promote childhood literacy?
Show Answers
Laura Bush
Wednesday Scoreboard
<
Offseason Week: 8: Jul 27 - Aug 2
>
Team Name
Score
No scores to show for the dates selected at this time.
Current as of
3:07am EST Aug 10, 2020
Prizes Every Show
1st Place in Each Round - $20 Gift Card
2nd Place in Each Round - $10 Gift Card
State Prizes
The Winter/Spring 2020 season awards a total prize pool of $1,000 at the State Championships on June 20, 2020