Burgers 2 Beer
33003 Aurora Rd.
Solon, Ohio 44139
Wednesdays, 7:30pm & 8:30pm
(440) 349-2533
Wednesday
7:30pm & 8:30pm
Returning Soon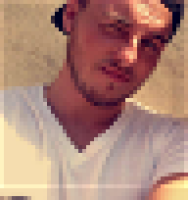 Host: Brandon
Hosting since Oct 2018
See full bio
Kent State Alumni with a degree in sociology. Played trivia for years with Sporcle before becoming a host.. He is currently writing first novel. Loves seeing his regulars weekly at trivia!
Sporcle's classic pub trivia game with hour-long games combines general knowledge with strategy.
Prizes Every Show
1st Place in Each Round - $15 Gift Card
2nd Place in Each Round - $10 Gift Card
Most Recent Final Questions
Game 1
What ten-letter English word derives from a Sanskrit word that translates to "world-lord" and that was used as one of the names of Krishna?
Show Answers
Juggernaut
Game 2
The men's Olympic decathlon consists of ten events, including four events that involve running a specified distance. Within 100, in meters, what is the combined distance of those four events?
Show Answers
2,110 m. (2,010-2,210)
Wednesday Scoreboard
<
Scores for Mar 11, 2020
>
Current as of
9:07am EST Aug 03, 2021
Hall of Fame
15,000 total points earned at this show