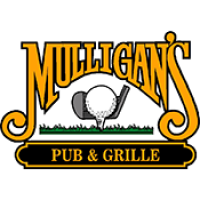 Mulligan's Tavern
6131 Highland Rd.
Highland Heights, Ohio 44143
Tuesdays, 8pm & 9pm
(440) 461-2434
Tuesday
8pm & 9pm
Returning Soon
Sporcle's classic pub trivia game with hour-long games combines general knowledge with strategy.
Prizes Every Show
1st Place in Each Round - $20 Gift Card
2nd Place in Each Round - $10 Gift Card
Most Recent Final Questions
Game 1
With the addition of Juneteenth, there are now 11 annual federal holidays in the U.S. Which two holidays are the farthest apart WITHOUT having any of the other holidays fall between them?
Show Answers
Presidents' Day
Memorial Day
Game 2
The winning word at the 1993 Scripps National Spelling Bee is a word from Japanese meaning "divine wind" that is commonly associated with war. Correctly spell that word.
Show Answers
Kamikaze
Tuesday Scoreboard
<
Scores for Mar 10, 2020
>
Current as of
10:07am EST Aug 03, 2021
Hall of Fame
15,000 total points earned at this show