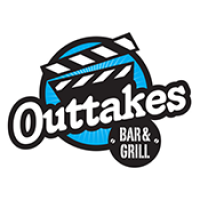 Outtakes Bar & Grill
2749 Winnetka Ave N
New Hope, Minnesota 55427
Mondays, 7pm & 8pm
(763) 417-0017
Host: Winter
Hosting since Jun 2014
See full bio
Hailing from small town Minnesota, Winter (as her name suggests) likes the cold and snow. When not announcing trivia she can be found pretending to be fictional characters and chasing after squirrels. She aspires to win an Academy Award for Best Sound Editing. Fun! Quirky! Awesome! Trivia!
Sporcle's classic pub trivia game with hour-long games combines general knowledge with strategy.
Prizes Every Show
1st Place in Each Round - $25 Gift Card
Team with the most points after two games who didn't win in either round - $15 Gift Card
Most Recent Final Questions
Game 1
In June 2021, Billboard celebrated the 40th anniversary of the release of the Mainstream Rock chart by releasing a list of the Greatest of All Time Mainstream Rock Artists. Name any one of the top five artists on that list.
Show Answers
Shinedown
Godsmack
Three Days Grace
Van Halen
Disturbed
Game 2
Of the NFL franchises that have been in the league for at least 40 seasons, which has the fewest total playoff appearances, with ten?
Show Answers
Arizona Cardinals
Monday Scoreboard
<
Scores for Jun 14, 2021
>
Current as of
4:07pm EST Jun 21, 2021
Hall of Fame
15,000 total points earned at this show