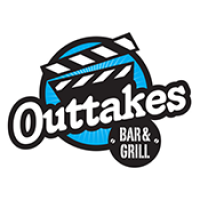 Outtakes Bar & Grill
2749 Winnetka Ave N
New Hope, Minnesota 55427
Mondays, 7pm & 8pm
(763) 417-0017
Monday
7pm & 8pm
Coming Soon
Host: Alexander
Hosting since Aug 2016
See full bio
Alexander Weaver is a total Cubs fan and complete nerd! When he's not hosting trivia, you can generally find him in a rehearsal or voice lesson, because he is a professional opera singer! A ravenous devourer of buffalo wings & beer connoisseur, Alexander likes pretty much everyone and everything.
Other venues Alexander hosts
Sporcle's classic pub trivia game with hour-long games combines general knowledge with strategy.
Most Recent Final Questions
Game 1
Jimmy Stewart, Henry Fonda, and Humphrey Bogart each won exactly one Academy Award, and all of their wins were for different films that also starred what actress? This actress was nominated for Best Actress for her roles in all three films.
Show Answers
Katharine Hepburn
Game 2
There are two NFL teams that both won AND lost a Super Bowl game played during the decade of the 1990s (Super Bowl XXIV through Super Bowl XXXIII). Name either of those teams.
Show Answers
Denver Broncos
Green Bay Packers
Monday Scoreboard
<
Offseason Week: 6: Jul 13 - Jul 19
>
Team Name
Score
No scores to show for the dates selected at this time.
Current as of
6:07pm EST Aug 04, 2020
Prizes Every Show
1st Place in Each Round - $25 Gift Card
Team with the most points after two games who didn't win in either round - $15 Gift Card
State Prizes
The Winter/Spring 2020 season awards a total prize pool of $3,000 at the State Championships on June 20, 2020