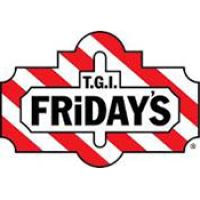 TGI Friday's Burnsville
14400 Buck Hill Rd.
Burnsville, Minnesota 55306
Thursdays, 9pm & 10pm
(952) 892-0780
Thursday
9pm & 10pm
Cancelled (COVID)
Sporcle's classic pub trivia game with hour-long games combines general knowledge with strategy.
Prizes Every Show
1st Place in Each Round - $25 Gift Card
2nd Place in Each Round - Free app/Dessert
Most Recent Final Questions
Game 1
The two most abundant compounds in Earth's crust both include oxygen. Name one of the other two elements that make up these compounds, which are by far the most abundant by weight.
Show Answers
Silicon
Magnesium
Game 2
Of the nine currently running Broadway shows that have staged at least 1,000 performances, two debuted more recently than Hamilton. Name either of those musicals.
Show Answers
Dear Evan Hansen
Come from Away
Thursday Scoreboard
<
Scores for Mar 12, 2020
>
Current as of
3:07am EST Jun 22, 2021