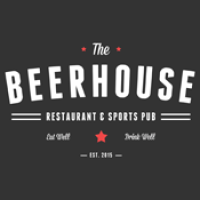 The Beerhouse
4810 86th St
Urbandale, Iowa 50322
Wednesdays, 7pm & 8pm
(515) 278-1821
Wednesday
7pm & 8pm
Cancelled (COVID)
Sporcle's classic pub trivia game with hour-long games combines general knowledge with strategy.
Prizes Every Show
1st Place in Each Round - $30 Gift Card
2nd Place in Each Round - $15 Gift Card
3rd Place in Each Round - Round of Beers for Team
Most Recent Final Questions
Game 1
By what shared last name are the trio Currer Bell, Ellis Bell, and Acton Bell more commonly known?
Show Answers
Brontë
Game 2
In the decade of the 2000s (2000-2009), five different TV series earned the Primetime Emmy Award for Outstanding Drama Series, including The West Wing, which won four times. Name two of the other four series to earn that award in the 2000s.
Show Answers
The Sopranos
Lost
24
Mad Men
Wednesday Scoreboard
Team Name
Score
No scores to show for the current week at this time.
Current as of
6:07am EST Jun 14, 2021