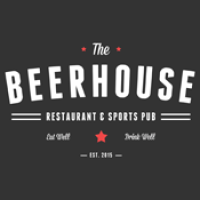 The Beerhouse
4810 86th St
Urbandale, Iowa 50322
Wednesdays, 7pm & 8pm
(515) 278-1821
Host: Nate D.
Hosting since May 2018
See full bio
I have been doing competitive trivia since I was in middle school. I'm now active with trivia at the office, and am always looking for new things to learn. My wife Alexis and I have 6 pets: two cats, Kaya and Rasta, two dogs, Padfoot and Bellatrix, as well as two small humans, Xander and Aria.
Other venues Nate D. hosts
Sporcle's classic pub trivia game with hour-long games combines general knowledge with strategy.
Most Recent Final Questions
Game 1
As of June 2020, there are four people who have more followers on TikTok than the official TikTok account does. Name any one of those four people.
Show Answers
Charli D'Amelio
Addison Rae
Zach King
Loren Gray
Game 2
The Jefferson National Expansion Memorial was designated by executive order in 1935 to commemorate Thomas Jefferson and Dred Scott. In 2018, the memorial was designated as a national park and renamed after what notable structure in the park?
Show Answers
Gateway Arch
Wednesday Scoreboard
<
Offseason Week: 5: Jul 6 - Jul 12
>
Team Name
Score
No scores to show for the dates selected at this time.
Current as of
5:07am EST Jul 11, 2020
Prizes Every Show
1st Place in Each Round - $30 Gift Card
2nd Place in Each Round - $15 Gift Card
3rd Place in Each Round - Round of Beers for Team
State Prizes
The Winter/Spring 2020 season awards a total prize pool of $1,000 at the State Championships on June 20, 2020