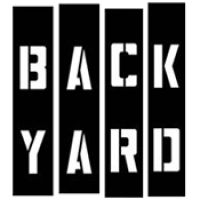 Backyard
3820 S Ferdinand St Ste 101
Seattle, Washington 98118
Tuesdays, 7pm & 8pm
(206) 722-0301
Tuesday
7pm & 8pm
Cancelled (COVID)
Host: Nick
Hosting since Dec 2018
See full bio
Nick is a filmmaker born in Seattle. He's the writer and director of Skagit, an experimental Northwest horror film, currently in post-production. Recent projects include a photography book, music videos, experimental shorts, and a docu-satire web series. You can see his work at nicktfilms.me.
Sporcle's classic pub trivia game with hour-long games combines general knowledge with strategy.
Prizes Every Show
1st Place in Each Round - $30 Gift Card
2nd Place in Each Round - Mystery Swag
Most Recent Final Questions
Game 1
Four rovers have been dispatched to Mars by NASA, one in 1996 as part of the Mars Pathfinder mission, two in 2003 as part of the Mars Exploration Rover mission, and one in 2011 as part of the Mars Science Laboratory mission. Name two of those four rovers.
Show Answers
Sojourner
Spirit
Opportunity
Curiosity
Game 2
Initially released in October 2000, the 20th anniversary edition of a debut studio album by what band caused it to re-enter the Billboard 200 chart at #3 in October 2020? The original release is the best-selling rock album of the 21st century.
Show Answers
Linkin Park
Tuesday Scoreboard
<
Scores for Mar 10, 2020
>
Current as of
3:07pm EST Oct 31, 2020