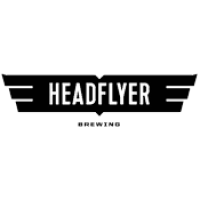 HeadFlyer Brewing
861 E Hennepin Ave
Minneapolis, Minnesota 55414
Wednesdays, 7pm & 8pm
(612) 567-6345
Host: Alex K.
Hosting since Apr 2018
See full bio
Lives in Minneapolis. One of the original Minnesota Sporcle MCs. Has a thirst for knowledge and cheap beer.
Other venues Alex K. hosts
Sporcle's classic pub trivia game with hour-long games combines general knowledge with strategy.
Prizes Every Show
1st Place in Each Round - $30 Gift Card
2nd Place in Each Round- $20 Gift Card
Most Recent Final Questions
Game 1
After Spain, name one of the two European countries with which France shares the longest border.
Show Answers
Belgium
Switzerland
Game 2
Name both NHL teams that have appeared in multiple Stanley Cup Finals without winning the Stanley Cup. Both teams have appeared in their most recent Stanley Cup Finals in the past 25 years.
Show Answers
Vancouver Canucks
Buffalo Sabres
Wednesday Scoreboard
Team Name
Score
No scores to show for the current week at this time.
Current as of
5:07pm EST Jun 21, 2021