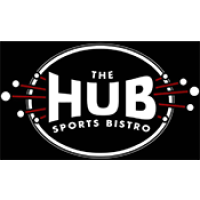 The Hub Sports Bistro
16780 21 Mile Rd.
Macomb, Michigan 48044
Tuesdays, 6:30pm & 7:30pm
(586) 226-3399
Host: Dan
Hosting since Mar 2019
See full bio
Dan was destined to be a DJ, as his parents named him Daniel James. With extensive experience DJing and emceeing for many moons, Dan was encouraged by other Sporcle hosts to join the force.
Other venues Dan hosts
Sporcle's classic pub trivia game with hour-long games combines general knowledge with strategy.
Prizes Every Show
1st Place in Each Round - $40 Gift Card
2nd Place in Each Round - $20 Gift Card
Most Recent Final Questions
Game 1
The third-to-last line in the Animaniacs theme song changed regularly, having at least 35 different iterations during the original run. What four-word line most often appeared in that variable slot?
Show Answers
"Here's the show's name-y"
Game 2
In an 1850 poem that served as a requiem for Arthur Hallam, what poet, who served as the Poet Laureate for the majority of Victoria's reign, wrote the following lines?
"'Tis better to have loved and lost
Than never to have loved at all."
Show Answers
Alfred, Lord Tennyson
Tuesday Scoreboard
<
Scores for Jun 22, 2021
>
Current as of
4:07am EST Jun 24, 2021
Hall of Fame
15,000 total points earned at this show