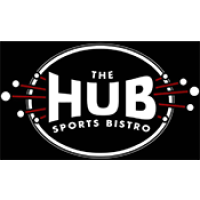 The Hub Sports Bistro
16780 21 Mile Rd.
Macomb, Michigan 48044
Tuesdays, 9pm & 10pm
(586) 226-3399
Tuesday
9pm & 10pm
Coming Soon
Host: Nicole
Hosting since Jan 2014
See full bio
Nicole has very diverse tastes. Along with loving trivia, she also loves cheerleading, the Tigers, fantasy sports, Scandal, karaoke, winning, Raw, shopping, and her dog J-Lo.
Other venues Nicole hosts
Sporcle's classic pub trivia game with hour-long games combines general knowledge with strategy.
Most Recent Final Questions
Game 1
The Foo Fighters have released ten non-collaborative songs that have been nominated for a Grammy award, most recently with "Walk", "White Limo", "Something from Nothing", and "Run". Name three of the other six songs.
Show Answers
"Monkey Wrench", "Learn to Fly", "All My Life", "Times Like These", "Best of You", "The Pretender"
Game 2
By latitude, Montevideo, Uruguay, is the third most southern capital city of a sovereign nation. Name the two countries with capitals located farther south.
Show Answers
Australia
New Zealand
Tuesday Scoreboard
<
Offseason Week: 4: Jun 29 - Jul 5
>
Team Name
Score
No scores to show for the dates selected at this time.
Current as of
6:07am EST Jul 11, 2020
Prizes Every Show
1st Place in Each Round - $40 Gift Card
2nd Place in Each Round - $20 Gift Card
State Prizes
The Winter/Spring 2020 season awards a total prize pool of $5,000 at the State Championships on June 20, 2020