The Noisy Oyster
1375 N Portage Path
Akron, Ohio 44313
Wednesdays, 7pm & 8pm
(330) 864-7500
Wednesday
7pm & 8pm
Returning Soon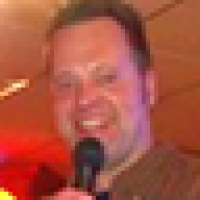 Host: Phil E.
Hosting since Feb 2013
See full bio
My name is Phil. Or is it? Like Caine from Kung Fu, I walk the Earth, meeting people & getting into adventures. You can't learn much about someone in 298 characters. To know the real me, come visit my shows & see me in all my trivia glory. I'm recommended by 4 out of 5 people who recommend things.
Sporcle's classic pub trivia game with hour-long games combines general knowledge with strategy.
Prizes Every Show
1st Place in Each Round - $20 Gift Card
2nd Place in Each Round - $10 Gift Card
Most Recent Final Questions
Game 1
In the last five years (2017-2021), three films have each produced multiple nominations for the Academy Award for Best Supporting Actor. Name one of those three films, two of which had a performer win the award.
Show Answers
Three Billboards Outside Ebbing, Missouri
The Irishman
Judas and the Black Messiah
Game 2
Biscochitos are butter cookies flavored with cinnamon, sugar, and anise that in 1989 became the official cookie of which U.S. state?
Show Answers
New Mexico
Wednesday Scoreboard
<
Scores for Mar 11, 2020
>
Current as of
4:07pm EST Jul 23, 2021
Hall of Fame
15,000 total points earned at this show