Bobcat Bonnie's Wyandotte
118 Sycamore St.
Wyandotte, Michigan 48138
Wednesdays, 7:30pm & 8:30pm
(734) 556-3258
Wednesday
7:30pm & 8:30pm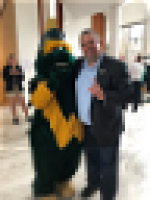 Host: Kevin B.
Hosting since Nov 2017
See full bio
Trivia Host, Play by Play Sportscaster, Political Junkie, Cleveland Sports Fan, Dog Dad, Cancer Survivor, and bad dancer! Andy Bernard (The Nard-Dog) from The Office is my hero!
Other venues Kevin B. hosts
Sporcle's classic pub trivia game with hour-long games combines general knowledge with strategy.
Prizes Every Show
1st Place in Each Round - $20 Gift Card
2nd Place in Each Round - $10 Gift Card
Most Recent Final Questions
Game 1
What ten-letter English word derives from a Sanskrit word that translates to "world-lord" and that was used as one of the names of Krishna?
Show Answers
Juggernaut
Game 2
The men's Olympic decathlon consists of ten events, including four events that involve running a specified distance. Within 100, in meters, what is the combined distance of those four events?
Show Answers
2,110 m. (2,010-2,210)
Wednesday Scoreboard
<
Scores for Jul 28, 2021
>
Current as of
6:07am EST Aug 05, 2021