Olympic Hosting History
Can you name the cities that have hosted all the Olympic, Paralympic and Youth Olympic events?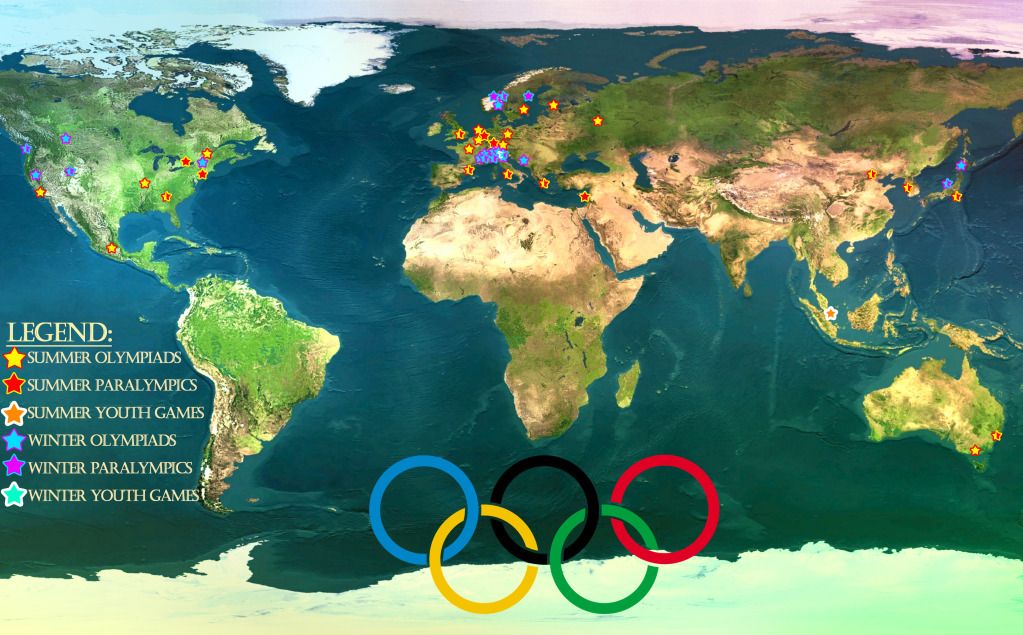 More Info:
Cover the entire History of the Olympic cities. The ancient Olympic host is included on the quiz as well as cancelled events. The confirmed cities for hosting future events will appear as BONUS answer
Last Updated: Feb 16, 2017
Today's Top Quizzes in History
Today's Top Quizzes in City
Your Account Isn't Verified!
In order to create a playlist on Sporcle, you need to verify the email address you used during registration. Go to your
Sporcle Settings
to finish the process.