Name the branches of the facial nerve
Can you name the Name the branches of the facial nerve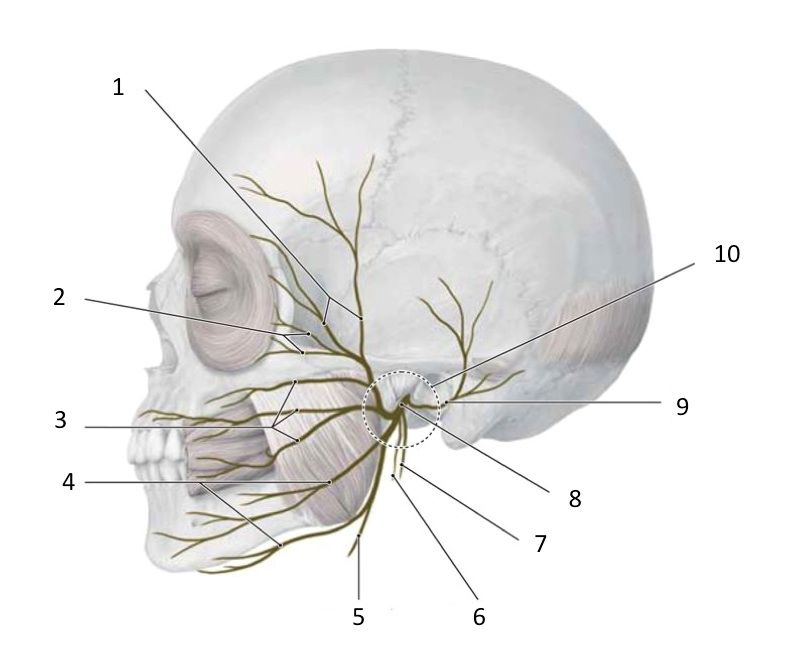 | # | Answer |
| --- | --- |
| 1 | |
| 2 | |
| 3 | |
| 4 | |
| 5 | |
| 6 | |
| 7 | |
| 8 | |
| 9 | |
| 10 | |
More Info:
Image from the textbook Head and Neck Anatomy for Dental Medicine by Eric W. Baker
Last Updated: Feb 16, 2017
Today's Top Quizzes in Science
Today's Top Quizzes in Anatomy
Your Account Isn't Verified!
In order to create a playlist on Sporcle, you need to verify the email address you used during registration. Go to your
Sporcle Settings
to finish the process.