Can you name the theses cartoon footballers?
Plays
Quiz not verified by Sporcle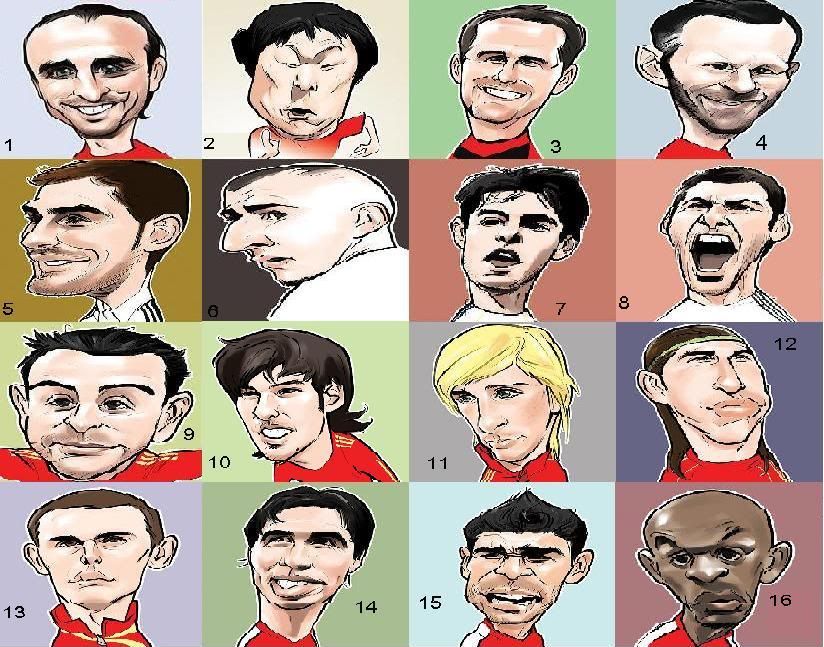 Create a free account on Sporcle.com
Compare scores with friends, track stats, create quizzes, and more!
Remove Ads.
Support Sporcle.
Get the best of Sporcle when you Go Orange. This ad-free experience offers more features, more stats, and more fun while also helping to support Sporcle. Thank you for becoming a member.
Extras
Created Oct 21, 2010
Report
Nominate
Football Quiz, Football Award, Football Champions, Manchester, Manchester City, Manchester United, UEFA, UEFA Club, UEFA Coefficient, UEFA Europa League
Top Quizzes Today
Your Account Isn't Verified!
In order to create a playlist on Sporcle, you need to verify the email address you used during registration. Go to your
Sporcle Settings
to finish the process.