Final Fantasy VII Safer-Sephiroth Attacks
Can you name the abilities of Safer-Sephiroth?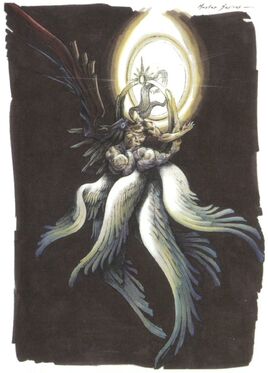 Description
Name
This cuts the damage the party does.
Used on himself if under Slow status.
A weak attack.
A powerful single-target attack.
A single-target attack that may inflict Sadness, Frog and Small.
An attack that reduces the player's HP by 15/16 and may cause Confusion, Silence and Slow.
A single-target attack which may cause Petrify.
Reduces the HP of the entire party to 1.
Inflicts extreme physical damage as well as Paralyze and Blind.
You Might Also Like...
Today's Top Quizzes in Gaming
Today's Top Quizzes in Song
Created Quiz Play Count
-
Your Account Isn't Verified!
In order to create a playlist on Sporcle, you need to verify the email address you used during registration. Go to your
Sporcle Settings
to finish the process.