Our classic pub quiz game features wagering, audio, and visual rounds. We play it twice per night at each location to double the odds of winning.
Basement Sports Bar and Grill - Akron
Wednesdays, 7:00pm & 8:00pm
Hosts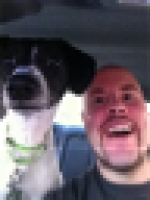 Craig W.
Hosting since Sep 2018
See full bio
Craig has been hosting since 2018. I am married to my sweetheart, Maureen, and live at home with our two dogs, Maddie and Frenchie, three cats, Duke, Lemmy, and New Cat, and our hedgehog, Truffle.
Other venues Craig W. hosts
Let us know if the venue page needs updating!