Get your team together for a fast-paced game that features four quarters of trivia questions, handout rounds and more.
Barrel House Z
Wednesdays, 7:00pm & 8:00pm
Hosts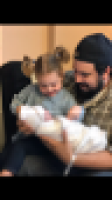 Adam
Hosting since Sep 2021
See full bio
I am a 20 year veteran of the human service field, proudly serving the city of Boston and surrounding areas. I am the father of two amazing girls and my hobbies include cooking, eating, playing music and Boston sports. I was a wedding MC/DJ for ten years and my personal trivia strength is music.
Other venues Adam hosts
Let us know if the venue page needs updating!