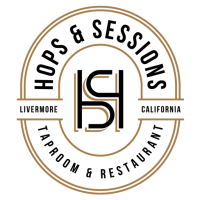 Hops and Sessions
Thursdays, 7:00pm & 8:00pm
2339 First St
Livermore, California 94550
(925) 495-4118
Host: Shane
Hosting since Jan 2022
See full bio
Shane doesn't have a bio yet! Check back soon.
Our classic pub quiz game features wagering, audio, and visual rounds. We play it twice per night at each location to double the odds of winning.
Most Recent Final Questions
Game 1
Five films, released in 2011, 2013, 2014, 2020, and 2022, feature credited appearances by both Adam Sandler and Shaquille O'Neal. Name two of those five films.
Show Answers
Jack and Jill
Grown Ups 2
Blended
Hubie Halloween
Hustle
Game 2
According to Nielsen, eight of the ten most watched primetime telecasts of 2021 were NFL games. The exceptions were the premiere episode of a CBS drama that aired following the Super Bowl and a CBS TV special that aired in early March. Name either.
Show Answers
The Equalizer
Oprah with Meghan and Harry
Thursday Quiz Night Leaderboard
Team Name
Score
No scores to show for the current week at this time.
Current as of
5:07am EST Sep 29, 2022
Let us know if the venue page needs updating!