Mulligan's Irish Pub & Grill
Wednesdays, 6:30pm & 7:30pm
8933 S 27th St.
Franklin, Wisconsin 53132
(414) 304-0300
Wednesday
6:30pm & 7:30pm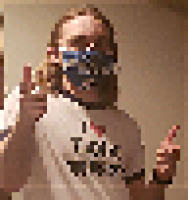 Host: Greg
Hosting since Jan 2022
See full bio
Greg doesn't have a bio yet! Check back soon.
Other venues Greg hosts
Our classic pub quiz game features wagering, audio, and visual rounds. We play it twice per night at each location to double the odds of winning.
Prizes Every Show
1st Place in Each Round: $20 Gift Card
2nd Place in Each Round: $10 Gift Card
Most Recent Final Questions
Game 1
Name three of the four countries that share land borders with China that total more than 1,000 miles in length, which is longer than its border with Kazakhstan.
Show Answers
Mongolia
Russia
India
Myanmar
Game 2
Name three of the five best-selling models of minivan in the U.S. in 2021.
Show Answers
(Toyota) Sienna
(Chrysler) Pacifica
(Honda) Odyssey
(Kia) Carnival
(Dodge) Grand Caravan
Wednesday Quiz Night Leaderboard
<
Scores for Oct 5, 2022
>
Current as of
3:07am EST Oct 07, 2022
Hall of Fame
15,000 total points earned at this show
Let us know if the venue page needs updating!