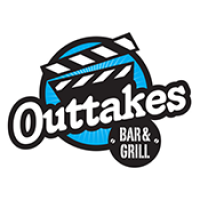 Outtakes Bar & Grill
2749 Winnetka Ave N
New Hope, Minnesota 55427
(763) 417-0017
Host: Winter
Hosting since Jun 2014
See full bio
Hailing from small town Minnesota, Winter (as her name suggests) likes the cold and snow. When not announcing trivia she can be found pretending to be fictional characters and chasing after squirrels. She aspires to win an Academy Award for Best Sound Editing. Fun! Quirky! Awesome! Trivia!
Our classic pub quiz game features wagering, audio, and visual rounds. We play it twice per night at each location to double the odds of winning.
Prizes Every Show
1st Place in Each Round - $25 Gift Card
Team with the most points after two games who didn't win in either round - $15 Gift Card
Most Recent Final Questions
Game 1
Who is the most recent NBA regular season MVP who is neither currently active nor in the Naismith (NAY-smith) Memorial Basketball Hall of Fame? This player won the award following the 2006-07 season and will be eligible for the Hall of Fame in 2023.
Show Answers
Dirk Nowitzki
Game 2
Which three letters in the NATO phonetic alphabet could be used as a quick code to describe someone playing an individual sport while drinking a spirit in a Canadian province?
Show Answers
G-W-Q / Golf-Whiskey-Quebec
Monday Quiz Night Leaderboard
<
Scores for Oct 3, 2022
>
Current as of
6:07am EST Oct 05, 2022
Hall of Fame
15,000 total points earned at this show
Let us know if the venue page needs updating!