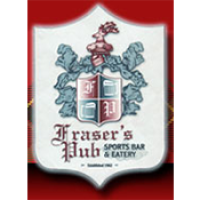 Fraser's Pub
2045 Packard
Ann Arbor, Michigan 48104
(734) 665-1955
Host: Annette
Hosting since Jan 2022
See full bio
Annette doesn't have a bio yet! Check back soon.
Other venues Annette hosts
Our classic pub quiz game features wagering, audio, and visual rounds. We play it twice per night at each location to double the odds of winning.
Prizes Every Show
1st Place in Each Round - $15 Gift Card
2nd Place in Each Round - $10 Gift Card
Most Recent Final Questions
Game 1
What two "S" words follow "Operation Desert" in describing first the U.S. military buildup in 1990, and then the military offensive against Iraq in 1991?
Show Answers
Shield
Storm
Game 2
First introduced in 1939, DC Comics character Billy Batson would turn into Captain Marvel when speaking the name of the wizard Shazam, whose name is an acronym for the six "immortal elders" who grant him certain attributes. Name two of those six.
Show Answers
Solomon
Hercules
Atlas
Zeus
Achilles
Mercury
Sunday Quiz Night Leaderboard
<
Scores for Sep 18, 2022
>
Current as of
6:07am EST Sep 25, 2022
Hall of Fame
15,000 total points earned at this show
Let us know if the venue page needs updating!