Our classic pub quiz game features wagering, audio, and visual rounds. We play it twice per night at each location to double the odds of winning.
Bobcat Bonnie's Wyandotte
Wednesdays, 7:30pm & 8:30pm
Hosts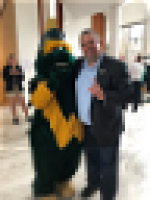 Kevin B.
Hosting since Nov 2017
See full bio
Trivia Host, Play by Play Sportscaster, Political Junkie, Cleveland Sports Fan, Dog Dad, Cancer Survivor, and bad dancer! Andy Bernard (The Nard-Dog) from The Office is my hero!
Other venues Kevin B. hosts
Let us know if the venue page needs updating!