Our classic pub quiz game features wagering, audio, and visual rounds. We play it twice per night at each location to double the odds of winning.
Ten Ninety Brewing Company
Wednesdays, 7:00pm & 8:00pm
Hosts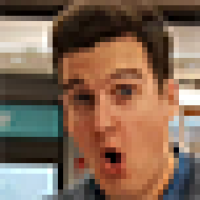 Anthony
Hosting since May 2018
See full bio
When he's not flying fighter jets, relaxing in his mansion in Beverly Hills, or making up extravagant lies about his lifestyle, Anthony can be found bumping his head on that branch he totally should have seen while he was walking and eating 3 more buffalo wings than he probably should have.
Let us know if the venue page needs updating!