(Last Updated On: December 10, 2018)
Editor's Note: This post is brought to you by the Sporcle WWE curator nscox. 
On Sunday April 3 I will be in attendance at one of the greatest spectacles in live entertainment. A show that sells tens of thousands of tickets based on the name alone and is a massive draw around the world despite getting little mainstream support.
I am referring, of course, to Iron Maiden.
Meanwhile, while I am rocking out, another big show will be taking place in Dallas, Texas. Its name? WrestleMania 32.
This is the third time I have written a WrestleMania blog for the good folks at Sporcle. Will this be the equivalent to WrestleMania III, which is one of the most important WWE shows ever? You be the judge.
I am nscox, and I am a wrestling (and Iron Maiden) fan. Since 2011 I have been the curator of the WWE subcategory (as well as Canada and the Olympics).
A Brief Guide to Wrestling
The WWE has several weekly shows, most notably Raw. These programs help to build up feuds which are then settled at big events and watched on pay-per-view (ppv). Historically, the WWE and other companies made a lot of their money from these ppvs, but a lot of this has changed thanks to the introduction of the WWE Network. There are usually 12 ppvs a year, and the biggest and most important is WrestleMania (followed by the Royal Rumble and SummerSlam). What makes WrestleMania different? Most ppvs are held in arenas, while WrestleMania in recent years gets the full stadium treatment. In other words, the WWE pulls out all the stops, featuring the biggest stars, presenting the most anticipated matches, bringing in outside celebrities and having a different set every year. Yes, wrestling is "fake" (but better descriptions include "staged" and "predetermined") but it does take a lot of skill and work to do safely. The foundation of training is to learn how to perform these moves with minimal risk but even then accidents happen or damage adds up over time.
This is the third WrestleMania to emanate from Texas. The previous ones were in Houston: 17, which is widely considered to be one of the best WWE shows ever, and 25, which was the site of Undertaker vs. Shawn Michaels, another one of the best-ever WWE matches. Will this show live up to those standards? Time will tell.

WrestleMania 32: Negativity Reigns
It's easy to be negative about this year's card, which has featured a somewhat lethargic build and has matches that are hard to care about. Unfortunately, WWE has been bitten hard by the injury bug in the last year. Missing out on this show will be major stars such as John Cena, the now-retired Daniel Bryan, Randy Orton, Seth Rollins and a number of other great wrestlers. The result of this is that the top two matches feature only one regular wrestler, and three others who are part-timers in their late 40s or early 50s.
Rather than use this as a chance to complain, I will try to be positive. As usual you can split the show into the top half, which are the meaningful matches that most people buy the show to see, and the bottom half, the matches that cram in as many wrestlers as possible so they can get a big payoff.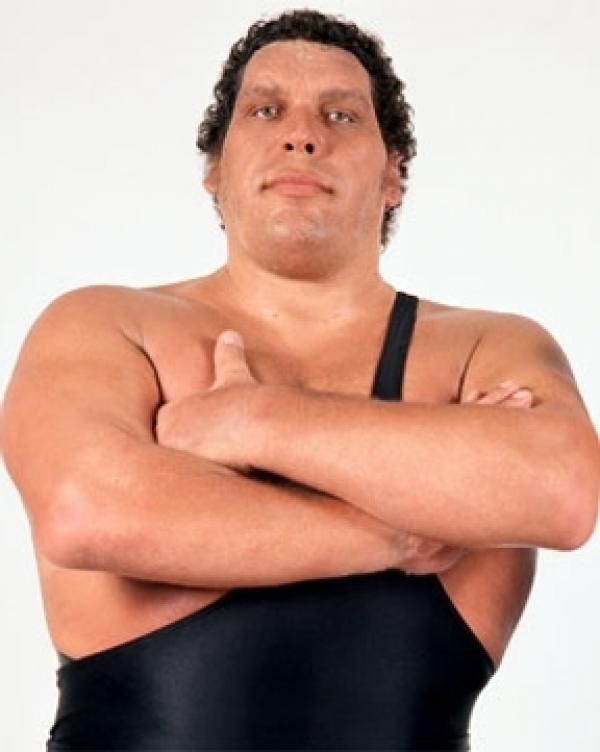 The pre-show will feature The Usos facing off against the legendary duo of The Dudley Boyz. The third annual Andre the Giant Battle Royal features a weak lineup but should be good, if given time. A non-title handicap match will pit the popular trio The New Day (who are Tag Team Champions) against the considerably less popular quartet of the League of Nations. The United States Championship match will feature the masked Kalisto defending his title against the larger (and hungrier) Ryback. The women of the WWE are represented in a three-way match for the Divas Championship featuring Charlotte Flair (daughter of Ric) defending against Sasha Banks (cousin of Snoop Dogg) and Becky Lynch (no notable relations). And finally the undercard is topped off by a seven-man ladder match where Kevin Owens defends his Intercontinental Championship. Ladder matches are good, and this should be no exception.
In what could be the match of the night, Chris Jericho faces off against A.J. Styles, who debuted earlier this year amidst much fanfare. WWE, in their infinite wisdom, dubbed this 15-year veteran who has wrestled all over the world "The Rookie Redneck". Brock Lesnar is back and he faces Dean Ambrose, who is gaining popularity. Expect Lesnar to win a good match. In what has been the most heavily promoted match (and could be the main event), The Undertaker will face Shane McMahon in a Hell in a Cell match for what basically amounts to control of the company. Shane returned earlier this year to a hero's reaction but it is very weird seeing a 46-year-old non-wrestler face The Undertaker, who at one point had a 21-0 win streak. And the really weird thing is that most figure Shane will win. Finally, in what could be the main event, Triple H defends the WWE Title against Roman Reigns, who will likely win.
The Post-Match Promo
Another year, another blog. Thanks for reading and hopefully some of the things you learned will help you in your future Sporcle endeavors.
I'll end this with a few inspiring words…
"Assume the controls, Hulk Hogan. Shove that control into a nose dive Hulk Hogan! Push yourself to total self-destruction. As you realize Hulk Hogan, you are about to enter a world close to Parts Unknown."
And that sums it all up.
If you want some more WrestleMania quizzes, here's a listing of every one with an appropriate tag. Check out the Sporcle WWE Facebook page for more great quizzes, and you can always email me (nscox22@hotmail.com) for feedback or suggestions for curator picks!
nscox
Comments
comments